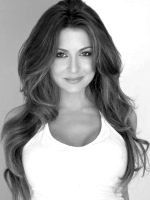 Cerina Vincent
(Maya, Lost Galaxy)
certainly made a statement in her first big budget feature film appearance. In "Not Another Teen Movie", a spoof on teen comedies, Cerina played Areola, the foreign exchange student who never wore clothing, which required Cerina to do the same. The screencaps below are edited for content, however, the full zip file includes screencaps of all her uncensored scenes from the movie, including a deleted scene not shown in theaters.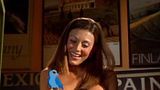 Click here to Download all 11 Screencaps
Warning! zip file contains content not suitable for children.
"Not Another Teen Movie" Special Edition
is available on DVD