David de Lautour
(RJ, Jungle Fury)
continued his recurring role on "What I Like About You" in the show's third season. David's role as Ben Sheffield diminished in the twentieth episode titled "Working Girls." He appeared in only one scene of the episode, a fantasy sequence where the characters all take on the roles of characters from the classic television series, "Gilligan's Island." Ben portrays the bumbling Gilligan in the sequence. While Ben played only a minor role in that episode, he was front and center for the next episode, "Pranks a Lot." The episode finds Ben thrown into the middle of a prank war between his ex-girlfriend Holly and his roommate, Vince. The boys pretend that Ben is going to be deported to prank Holly. When Holly discovers the truth, she takes things to another level and tells Ben to marry her to stay in the country. As each side continues to raise the stakes and not give up the prank, Ben & Holly find themselves heading towards matrimony. The boys add a fake minister to the mix, hoping Holly will back down but when her sister Val arrives with a real minister, she says she contacted immigration about Ben's situation. Everyone begins to panic until Val reveals that she's pulled the prank on all of them.

Episode 3x20 - "Working Girls"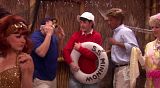 Episode 3x21 - "Pranks a Lot"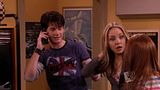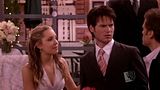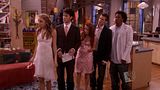 Previous
David de Lautour
posts