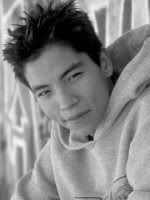 Jorgito Vargas Jr.
(Blake, Ninja Storm)
follows in the footsteps of
Alycia Purrott
, showing up ten episodes after Purrott did on the mystery comedy, "Psych." Vargas appeared in the fifteenth episode of the sixth season, titled "True Grits." The episode finds lead characters, Shawn & Gus, hired by Thane (guest star Anthony Anderson) after he is released from prison on a technicality, to find the real culprit behind the crime. Their investigation leads the duo to try to infiltrate a group of Hispanic day laborers, looking for work. In their efforts to ask questions, they run into Vargas' character, Jorge, who provides them with information...for a price. Vargas appears in only one scene of the episode, where he interacts with series stars James Roday and Dulé Hill. He is the third PR alum featured on the blog for appearing on Psych.
Emma Lahana
was the first.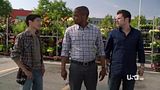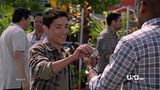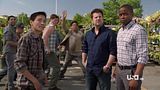 Season 6 of
"Psych"
currently airs on USA Network
Previous
Jorgito Vargas Jr. Television
posts