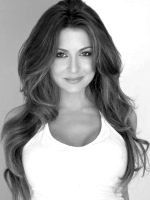 Cerina Vincent
(Maya, Lost Galaxy)
made a brief guest appearance on the Emmy-winning CBS comedy series "Mike & Molly." Vincent appeared in this week's new episode, titled "The Dress." Molly (series star Melissa McCarthy) finds herself unable to fit into her wedding dress. With her big day fast approaching, she embarks on a crash diet in an attempt to drop some pounds, leading her to a spin class at the local gym. When she gets frustrated after running into an old friend who has gotten very thin, she retreats to Mike's car outside. Cerina's character pulls up in her yellow sports car and hits Mike's car with her door. Molly confronts the woman over her mistake, which leads Vincent to joke about Molly's weight. When she offers to buy her some pizza to make up for the mistake, Molly snaps, kicking off the sports car's side mirror and doing more damage, before being arrested. Cerina Vincent appears in only one scene. While she's credited as 'Desri,' her character's name isn't mentioned during her scene. Vincent is no stranger to CBS, having appeared on several of the network's other series including,
"Two and a Half Men"
and
"CSI: Crime Scene Investigation."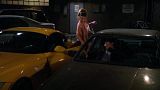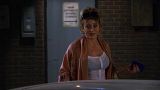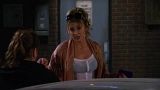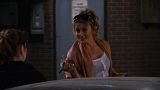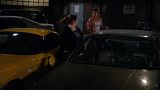 Season 2 of
"Mike & Molly"
airs on CBS
Previous
Cerina Vincent
posts