The science fiction drama "Falling Skies" continued with its third and fourth episodes, both of which featured former Red Ranger, Brandon Jay McLaren
(Jack, SPD)
. McLaren continued in his recurring role as Jamil Dexter, the 2nd Mass' engineer. In the third episode, "Compass," the group is surprised when a plane lands at the abandoned airport they've taken refuge in. A woman reveals to them a settlement of survivors has been growing in Charleston and she invites them to join the group. Captain Weaver calls upon Jamil to make sure all of the vehicles are prepared for the journey, but when Jamil gives him an update on repairs, Weaver hints that the 2nd Mass may not be changing their plans to head to Charleston. The death of one of the group's youngest fighters, Jimmy, however, changes things. Jamil can be seen later at the teen's funeral, alongside his girlfriend Lourdes. The fourth episode "Young Bloods," finds Jamil looking to comfort Lourdes after she learns that the small town where her aunt and uncle live was destroyed by the alien invasion. When she retreats to be alone, he reaches out to her, helping her fight to find hope in the future.
Episode 2x3 - "Compass"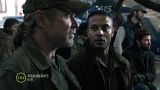 Episode 2x4 - "Young Bloods"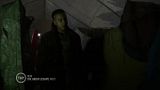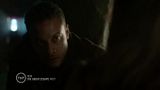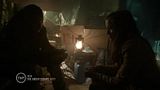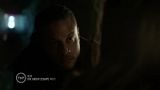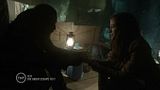 Season 2 of
"Falling Skies"
currently airs on TNT
Previous Brandon Jay McLaren posts