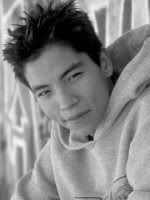 Jorgito Vargas Jr.
(Blake, Ninja Storm)
guest starred on the science fiction series, "Sanctuary" in the fourth episode of the show's third season. Vargas appeared in the episode "Trail of Blood," which finds one of the series' main characters, a non-human known as Bigfoot, on the trail of the person responsible for the death of a priest who helped him find Sanctuary when he was seriously wounded almost 50 years ago. When Bigfoot hears the lead detective name Denny Stefano as the suspect, he tracks down the thug, played by Jorgito Vargas Jr., who is frightened instantly by the Abnormal's appearance. When Denny swears his innocence, Bigfoot and his teammate Kate, come to the conclusion that Denny is being framed as a scapegoat for the detective and they use Denny to lure him out. Before he can kill Denny, Bigfoot intervenes but the cop dies before telling him who ordered the priest's death. "Sanctuary" is filmed in Jorgito Vargas Jr.'s home country of Canada. A full zip of his screencaps is available to download below. "Sanctuary" stars Amanda Tapping, who appeared with Jorgito Vargas Jr. on the science fiction series
"Stargate SG-1."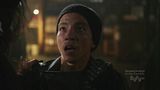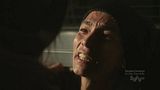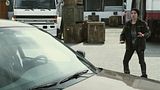 Click Here to Download All 22 Screencaps
Season 3 of
"Sanctuary"
currently airs on SYFY
Previous
Jorgito Vargas Jr.
posts