The 13-episode mystery thriller "Harper's Island" sprinted towards it's finale as the body count rose and the mystery began to reach its climax in the final two episodes. Brandon Jay McLaren
(Jack, SPD)
continued as Danny Brooks, a member of the wedding party being terrorized by a serial killer whose past with the wedding's groom and his best friend became more apparent. After surviving eleven episodes, Danny's luck runs out. Episode #11, titled "Gasp," finds the remaining handful of survivors feeling a bit better as they capture the murderous John Wakefield early in this episode. They lock him up in the police station, but still need to find a way off the island. With the bride still missing as well, the group splits up. Danny remains at the police station to guard the prisoner, along with the bride's sister and young niece. When John Wakefield escapes, Danny tries to fight him off, allowing the other two to escape. Danny, however, is killed in the process. Despite his death, McLaren appears briefly in the next & final episode as unseen footage is shown of the wedding party wishing the bride & groom well at the end of the episode. A full zip of Brandon Jay McLaren's screencaps from the episode "Gasp," is available to download below.
Episode #12 - "Gasp"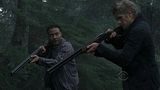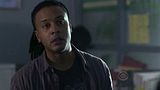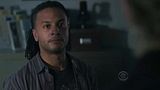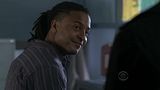 Episode #13 - "Sigh"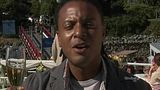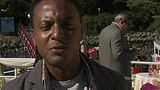 Click Here to Download All 35 Screencaps
"Harper's Island"
is available on DVD
Previous
Brandon Jay McLaren
posts