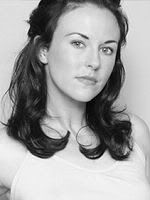 Michelle Langstone
(Kat, SPD)
continued her recurring role on "McLeod's Daughters" in the sixth season episode "For Better or Worse." With her secrets out in the open, and her husband Alex forgiving her, Langstone's character, Fiona, tries her best to work on mending their marriage but her repeated attempts begin to smother Alex when she appears at his side, attempting to help him work only to hurt herself in the process. Alex warns her that she's trying too hard and that they have to give them time, but she's worried that Alex may stray to his former flame, Stevie. With Stevie facing murder charges, Fiona steps in to give her some legal help, in the form of a top notch lawyer. However, when Alex finds out that Fiona's wealthy father is paying for it, he gets upset that she's kept that secret from him as well. This sends him into Stevie's arms but the two resist the romantic temptation, just before Fiona arrives.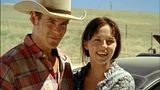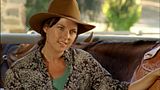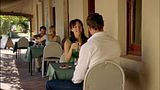 Season 6 of
"McLeod's Daughters"
is available on DVD
Previous
"McLeod's Daughters"
posts