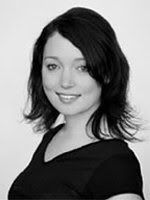 The second episode of the short-lived New Zealand mystery series, "A Twist in the Tale," featured two future PR alums. Hosted by William Shatner, the episode titled "A Crack in Time," starred Antonia Prebble
(Clare, Mystic Force)
as Jen, a young girl in Shatner's audience, as he describes an instance where a lightning storm led to a crack in time. Reincarnated in the story, Prebble plays Jem, a girl from the future who is transported back in time in a storm, where she befriends her ancestors, who live in the same house from 100 years before. Jem is forced to fit into their life until she can return home. In the process, she helps her ancestor, David, who is tormented by a bully at school. The bully, however, falls in love with Jem, changing his ways. Jem uses her powers of telepathy and a futuristic invention to get ahead in school and to help David uncover the culprits who have been sabotaging his father's cheese business. Ninja Storm voice actor, Craig Parker
(voice of Motodrone, Ninja Storm)
plays Larry Sharpe, the family's lawyer who is behind the conspiracy to ruin the Johnson family. After his accomplice finds out about Jem's power, they kidnap her, leaving David and his former nemesis to team up to rescue her and get the evidence they need to stop Larry.
Antonia Prebble
Craig Parker
"William Shatner's A Twist in the Tale"
is available on DVD
Previous
"A Twist in the Tale"
posts
Previous
Antonia Prebble
posts
Previous
Craig Parker
posts