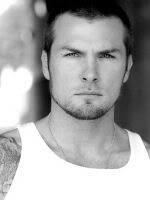 Brad Hawkins
(voice of Trey, Zeo)
appeared in one scene during the "Crossing Jordan" first season episode titled "Someone to Count On." Hawkins guest starred as an unnamed mortician who shows up at the morgue looking to pick up a body. He encounters one of the show's main characters, Lily Lebowski in the morgue and takes an immediate romantic interest in her. Lily is creeped out by their encounter, which leads her to re-evaluate her experience with men and dating and how poor her decision-making has been in the romance department. Though he had several lines, Brad Hawkins appeared on-screen only briefly. He is the fourth PR alum featured on the blog for an appearance on "Crossing Jordan."
Hilary Shepard Turner
,
Phillip Jeanmarie & Karim Prince
were all previously posted.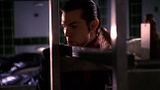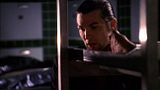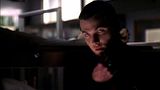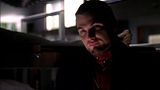 Season 1 of
"Crossing Jordan"
is available on DVD
Previous Brad Hawkins posts