Brandon Jay McLaren
(Jack, SPD)
made his debut on the science fiction drama "Falling Skies," during the show's two-hour second season premiere. McLaren joins the cast in the recurring role of Jamil Dexter, a survivor struggling to survive on Earth after an alien invasion. In the first episode of the new season, titled "Worlds Apart," Jamil is tapped by the commander of the survivor's group, Captain Weaver, to step up and assist the group with their technical needs. Jamil turns out to be an invaluable asset in the second episode, titled "Shall We Gather at the River," which finds the group looking to move on, but their escape is halted by damage to the only bridge out of the town. Jamil comes up with a plan to secure the damaged part of the bridge, just long enough to get their convoy across. He's instructed to blow the bridge once that happens, to prevent the aliens from following, but trouble arises when the aliens attack. Unlike his Ranger role, Jamil is shown to only be the brains of the operation, taking cover and cowering in fear when the alien ships pass overhead. The second episode also reveals a romantic relationship between Jamil and fellow survivor, Lourdes (played by Seychelle Gabriel). "Falling Skies" is filmed in McLaren's home country of Canada. A full zip of his screencaps from the second episode is available to download below.
Episode 2x1 - "Worlds Apart"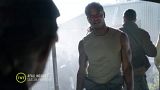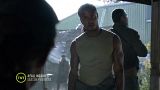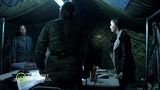 Episode 2x2 - "Shall We Gather at the River"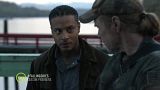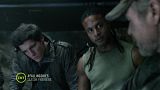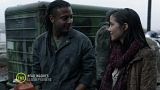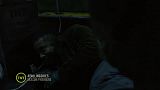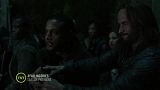 Click Here to Download All 29 Screencaps
Season 2 of
"Falling Skies"
currently airs on TNT
Previous Brandon Jay McLaren posts