Before he took on the role of the newest Red Ranger, Jason Smith
(Casey, Jungle Fury)
starred in the long-running Australian soap opera "Home and Away." For three years, Smith appeared as the endearing, yet geeky Robbie Hunter. Over his tenure on "Home and Away," Robbie grew to become an important character on the series. The screencaps below are from Smith's final year on the series. Episode 4230 picks up in the middle of a search for a group of lost residents after they survive a helicopter crash. Robbie is one of the survivors and steps up as a hero, trying to keep his group moving, after his three companions drink tainted water. Robbie's heroic efforts appear to be in vain, however. As darkness falls, he's unable to wake any of them, leaving him alone and wishing for help to arrive. Smith is the second PR actor featured on the blog for appearing on "Home and Away."
Richard Brancatisano
was the first. More screencaps from Smith's time on "Home and Away" will be added soon. A full zip of screencaps from this episode is available below.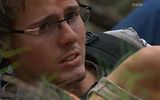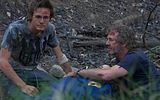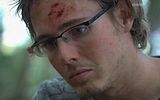 Click Here to Download All 18 Screencaps
"Home and Away"
currently airs on Seven Network (Australia)
Previous

Red Ranger

posts