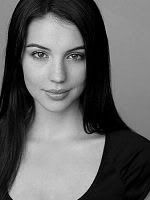 Adelaide Kane
(Tenaya, RPM)
joined the cast of "Teen Wolf" for the sci-fi action drama's third season on MTV. Kane took on the recurring role of Cora, a young werewolf who is discovered to be the younger sister of Alpha werewolf, Derek (series star Tyler Hoechlin). Derek sets out to rescue two members of his pack, Boyd & Erica, in the second episode of the season, titled "Chaos Rising." What he discovers, however, is that Boyd has been imprisoned with his sister, Cora, whom Derek believed had died in a fire years before. With their werewolf abilities unleashed, Boyd & Cora fight Derek and ultimately escape. Kane appears only briefly in the episode. The following episode, titled "Fireflies," picks up the action as Derek, joined by Scott & Isaac, attempt to capture Boyd & Cora, before they can hurt any innocent people. Kane appears throughout this episode under heavy prosthetics to play the wild Cora. In the end, Boyd & Cora are trapped inside the high school and Derek is able to fend off their attacks long enough for the sun to come up, causing their transformation to end.
Episode 3x2 - "Chaos Rising"
Episode 3x3 - "Fireflies"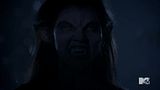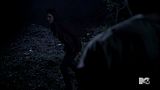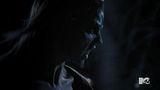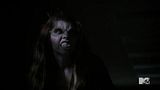 Season 3 of
"Teen Wolf"
airs on MTV
Previous Adelaide Kane posts