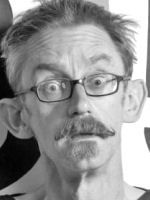 Ian Harcourt
(Mr. Burley, Megaforce)
can currently be seen as Megaforce's resident teacher, but back in 1999, he was the mustache-less principal in an episode of the kid's mystery series "A Twist in the Tale," hosted by William Shatner. Harcourt played Principal Eamon Dodds in the show's fifteenth and final episode, titled "A Matter of Time." The episode follows the story of a boy, David Morgan, who is a science wizard. His latest invention, a device that can theoretically cause time travel, catches the attention of his nurturing teacher, Ms. Jameson, but her affection for Principal Dodds gives the opportunistic man all he needs to steal the device and sell it, with the hopes of getting rich and leaving the education field behind. Ms. Jameson is blinded by love and helps Dodds in his scheme, which soon involves kidnapping young David in an effort to get the device back after it's stolen from the thieves. It's learned that the mysterious stranger in town is actually David's future self, having returned to help him remember to follow his dreams and not give up on science. Principal Dodds is ultimately thwarted when Ms. Jameson intervenes during his fight with David's father. A full zip of Ian Harcourt's screencaps is available to download below. Harcourt is the seventh PR alum featured on the blog for appearing on "A Twist in the Tale."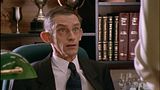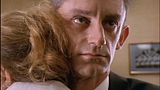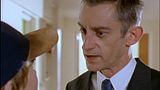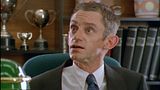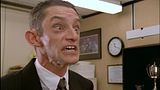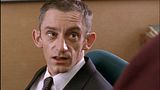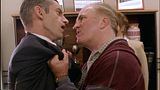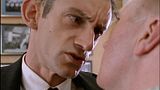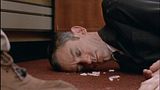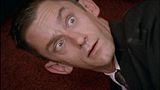 Click Here to Download All 36 Screencaps
"A Twist in the Tale"
is available on DVD
Previous "A Twist in the Tale" posts