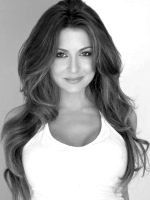 Cerina Vincent
(Maya, Lost Galaxy)
plays a small role in the 2008 film "Fashion Victim." The thriller chronicles the downward spiral of real-life killer Andrew Cunanan and the murder spree that ultimately ended with him killing himself after murdering several others in multiple states, including fashion designer Gianni Versace. Vincent appears as a temperamental television reporter in two extended scenes of the film. Her character bookends the movie, as she is seen at the very beginning, reporting on Cunanan's crimes, and again at the end of the film, interviewing F.B.I. Agent Harry Spalding. Though her character doesn't even have a name, she gets a starring credit with the other main cast members. Her
"Everybody Wants to be Italian"
co-star Jay Jablonski also appears in the film, though the two share no scenes together. This is the second film featured on the blog that involves the Cunanan murders. Jack Guzman appeared in
"The Versace Murder."
Like Cerina Vincent, Jack Guzman also played a reporter.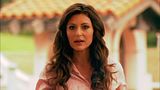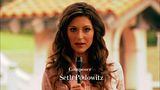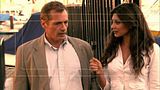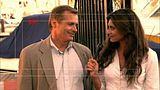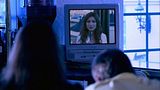 "Fashion Victim"
is available on DVD under the title
"Murder in Fashion"
Previous
Cerina Vincent
posts