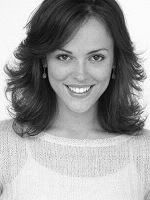 The eighth season "Monk" episode titled "Mr. Monk and the Critic" provides PR fans with appearances from two former Ranger actors. Former Pink Ranger Erin Cahill
(Jen, Time Force)
appears at the very beginning of the episode in the role of Callie Esterhaus, a young woman who opens her hotel room to happily welcome her unseen lover. Things go wrong though when the man proposes to Callie on the balcony and then promptly kills her after she accepts, tossing her off the balcony of the hotel. The eccentric detective Adrian Monk is on the case and when he arrives at the crime scene he's given a tour by an unnamed police officer played by former Green Ranger Keith Robinson
(Joel, Lightspeed)
. Robinson's character has several lines during the extended scene where Mr. Monk gives him a lesson in analyzing the crime scene. This was Robinson's second appearance on "Monk." In his first episode titled "Mr. Monk Gets Stuck in Traffic," Robinson played an unnamed highway patrolman. None of the characters mention their previous meeting which probably means Robinson was portraying a new character. As for poor Callie, Monk's assistant Natalie figures out that the critic who panned her daughter's performance in a local play killed Callie whom he was having an affair with. The reason he labeled her daughter's performance as "forgettable" was because he snuck out during it to kill Callie. A full zip of Erin Cahill's screencaps is available to download below.
Erin Cahill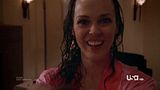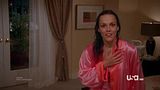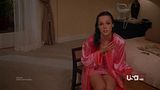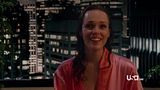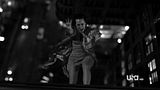 Keith Robinson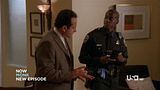 Click Here to Download All 24 Erin Cahill Screencaps
Season 8 of
"Monk"
currently airs on USA Network
Previous
"Monk"
posts
Previous
Erin Cahill Television
posts
Previous
Keith Robinson Television
posts