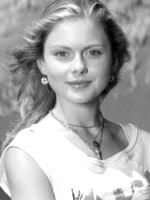 In addition to her recurring role on
"Once Upon a Time,"
Rose McIver
(Lily, RPM)
has been pulling double duty, also recurring on the cable drama "Masters of Sex." The Showtime series follows a group of doctors, as they research the science of human sexuality during the conservative time of the 1950s. The former Yellow Ranger made her first appearance on the racy drama in the fourth episode, titled "Thank You for Coming." McIver plays Vivian Scully, the daughter of hospital provost, Barton Scully (played by Beau Bridges). College student Vivian spends her time at the hospital as a candy striper, where she is reunited with her childhood crush, Dr. Ethan Haas (series star Nicholas D'Agosto). She reveals her crush on the young doctor, as she reminisces about her Sweet 16 birthday party that he attended, showing her attention with a dance. As Haas struggles to get over his feelings for fellow doctor, Virginia Johnson, he drinks heavily at a dinner party where he tries to have a reunion of his own. He returns home to find Vivian. He invites her in and things begin to get steamy between the two, until a call from the hospital forces him to return to work to perform surgery. He later apologizes to Vivian for his drunken behavior, but she forgives him, trying to remind the doctor of what a good person he is. A full zip of Rose McIver's screencaps from the episode is available below.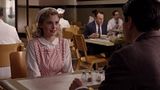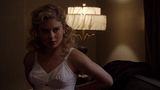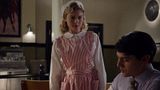 Click Here to Download All 21 Screencaps
Warning!
zip file contains content not suitable for children.
"Masters of Sex"
currently airs on SHOWTIME
Previous Rose McIver posts