Brandon Jay McLaren
(Jack, SPD)
stars in the recent direct-to-DVD sequel in the "Dr. Doolittle" film franchise. "Dr. Doolittle: Million Dollar Mutts" finds Dr. Doolittle's daughter Maya, who can talk to animals like her dad, ready for college where she plans to study to become a veterinarian. But an offer from a Hollywood star to come help her temperamental pet has Maya (played by Kyla Pratt) star struck. While in Hollywood she meets Brandon Turner, played by McLaren. When their dogs begin to hit it off, the two strike up a romance that also has Maya second-guessing her college plans. Maya is then offered a contract to star in her own television show where she helps celebrity pets, thanks to a greedy T.V. producer who wants to make some easy cash. When Brandon's dog tells Maya about her not feeling well, the teen brushes off the dog's ailment until she becomes seriously ill. This causes a rift between Brandon & Maya and forces her to realize that her gift is no good if she doesn't have her veterinary training to truly help animals when they need it. Given his starring role, a full zip of Brandon Jay McLaren's screencaps are available to download below.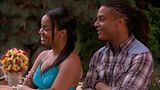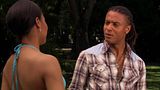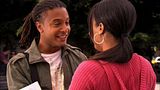 Click Here to Download All 34 Screencaps
"Dr. Doolittle: Million Dollar Mutts"
is available on DVD
Previous
Brandon Jay McLaren
posts