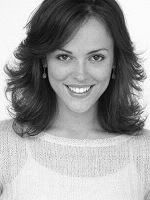 Erin Cahill
(Jen, Time Force)
continued her recurring role on the cop drama "Saving Grace" in the tenth and eleventh episodes of the third season. Cahill reprised her role as reporter Kendra Burke in the episode titled "Am I Gonna Die Today?" She appears briefly in two scenes as lead character, Detective Grace Hanadarko heads to the top of a building to attempt to prevent an unstable young woman from jumping. Kendra reports from the scene and can be seen on television in her first scene. She's also seen briefly in the background as Grace arrives. In the next episode, titled "Let's Talk," Kendra is once again seen in front of the camera reporting on another story. Her 'live' broadcast is taped however, as she is talking with her fiancé, Detective Butch Ada (series regular Bailey Chase) at the same time. They talk about how little they've seen of each other and later in the episode, they arrive at the police station to get their wedding over with quickly. Butch's partner, however, surprises them with a specially-decorated ceremony in the police station atrium. Screencaps from both episodes are below.
Episode 3x10 - "Am I Gonna Die Today?"
Episode 3x11 - "Let's Talk"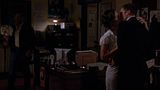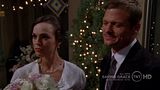 Previous
Erin Cahill
posts