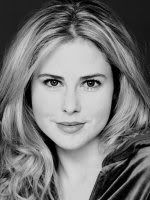 Episode 3 of the third season of "Spartacus: War of the Damned," found series regular Anna Hutchison
(Lily, Jungle Fury)
joined by another
Power Ranger
alum. Hutchison's character Laeta finds herself in chains, enslaved with the rest of her people at the hands of Spartacus and his rebel army. Spartacus, however, has begun to trust Laeta and enlists her help to broker trade with a band of pirates, in order to bring food to the rebels. He promises Laeta that her people will also be fed if she cooperates. Spartacus grants her complete freedom to care for the captive Romans and make sure they aren't mistreated. In exchange Laeta helps Spartacus find the official seal he needs to appease the pirates' demands. In the end, though Laeta is seen harboring several Romans in secret after their escape from the rebels.
Operation Overdrive
voice actor, Adam Gardiner
(voice of Kamdor, Overdrive)
makes a guest appearance as Roman military leader, Mummius whose forces join with lead villain Crassus in his efforts to crush Spartacus' rebellion. Mummius is not happy to discover that Crassus' young son, Tiberius has been given command. When Tiberius learns of Spartacus' location, he orders Mummius' men to engage them in battle, despite his father's objection to that course of action. Mummius is killed in the ensuing battle against Spartacus' forces and the pirates trading with them. Gardiner & Hutchison previously appeared together on
"Go Girls,"
though they shared no scenes in this episode of "Spartacus: War of the Damned." A full zip of Anna Hutchison's screencaps is available below.
Anna Hutchison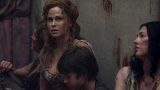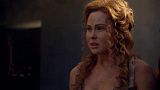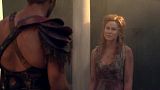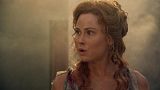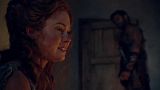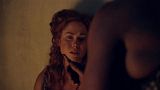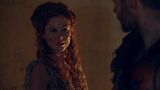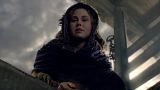 Adam Gardiner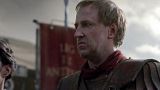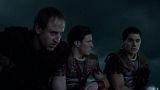 Click Here to Download All 30 Anna Hutchison screencaps
Season 3 of
"Spartacus: War of the Damned"
currently airs on STARZ
Previous Anna Hutchison posts