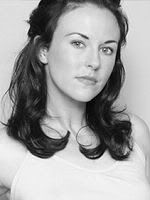 Michelle Langstone
(Kat, SPD)
continued her recurring role on "McLeod's Daughters" in the eleventh episode of the show's sixth season. In the episode "Biting the Bullet," her character Fiona Webb stops to help the newest McLeod woman to arrive on the scene when she has a flat tire. But as Fiona finishes, she trips and falls, hitting her chest on the car's tow bar. She's taken to the hospital and learns the injury isn't severe. The examination, however, reveals a tumor on her uterus. In short, she finds out that she can't have children. Of course at the same time, she & her fiancé Alex (series regular Aaron Jeffrey) are babysitting Alex's niece which has them talking about starting their own family. In the end Fiona decides to keep the news a secret from her soon-to-be husband. Given her prominent role in this episode, a full zip of her screencaps is available below.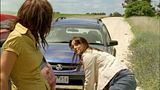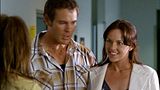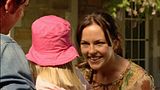 Click Here to Download All 23 Screencaps
Season 6 of
"McLeod's Daughters"
is available on DVD
Previous
"McLeod's Daughters"
posts
Previous
Michelle Langstone
posts