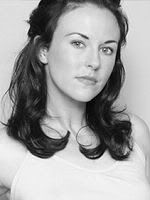 Michelle Langstone
(Kat, SPD)
continued her recurring role on the Australian drama "McLeod's Daughters" in the second episode of the sixth season. Langstone plays Fiona Webb, the new fiancée of main character Alex Ryan. In this episode, Fiona continues to make her way around the area, getting to know Alex's friends & family. One of them, however, takes a big interest in Fiona. Alex's best friend Stevie, who carries a torch for him, digs into Fiona's past and discovers she was previously engaged only weeks before meeting Alex and becoming engaged to him. She shares the news with Alex, which puts a halt to his & Fiona's romance. Fiona comes clean, telling him that she was deceived into getting engaged the first time. She loses trust in Alex and flees, only to be brought back by an apologetic Stevie. A full zip of Langstone's screencaps is available below.
Click Here to Download All 22 Screencaps
Season 6 of
"McLeod's Daughters"
is available on DVD
Previous

Michelle Langstone

posts