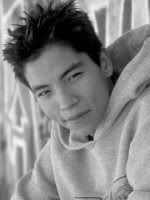 Former Blue Ranger Jorgito Vargas Jr.
(Blake, Ninja Storm)
guest starred in the ninth episode of the science fiction series "Poltergeist: The Legacy." Vargas played Arthur, a young student who is convinced by a classmate to resurrect the deceased spirit of a man who led a secret society of warlocks. When their seemingly harmless chanting leads to the spirit taking on the body of their new substitute teacher, they soon discover that he's responsible for their hated instructor's disappearance. The reanimated spirit convinces the boys to help him put on a magic show, but Arthur and the boys don't realize he plans to sacrifice everyone in attendance. Arthur and his friends refuse to help the spirit in the end and he's contained by a young priest. Vargas appeared throughout the episode titled "The Substitute." A full zip of his screencaps is available below.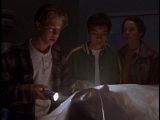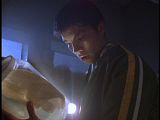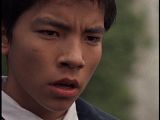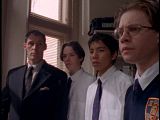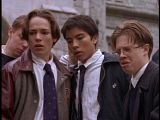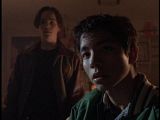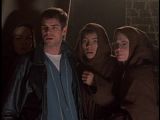 Click Here to Download All 33 Screencaps
Season 1 of
"Poltergeist: The Legacy"
is available on DVD
Previous
Jorgito Vargas Jr.
posts