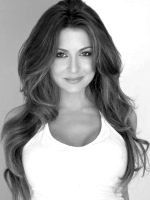 Cerina Vincent
(Maya, Lost Galaxy)
made a guest appearance on the hit CBS comedy series "Two and a Half Men." Vincent appeared in the twelfth episode of the fifth season titled "A Little Clammy and None Too Fresh" where she portrayed Lulu, Charlie's newest love interest. When he catches a virus from her, he gets caught in the nursing web of Rose, who's in love with him. In the end, it's learned that Rose was a friend of Lulu's and set up Charlie to go out with her so he would get sick. Vincent appears in two lengthy scenes that bookend the episode. Charlie Sheen previously cozied up to another former Ranger,
Amy Jo Johnson on "Spin City."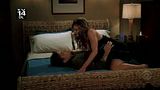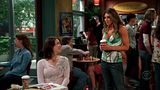 "Two and a Half Men"
currently airs on CBS
Previous

Cerina Vincent

posts