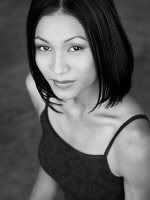 Former Wild Force Ranger Jessica Rey
(Alyssa, Wild Force)
appeared briefly on the new CBS series, "Rules of Engagement", playing a waitress who causes some jealousy between two of the show's main characters, played by Oliver Hudson & Bianca Kajlich. Rey's character was never referred to by name. Jessica had a speaking role, but appeared in only one scene of the first season episode "Jeff's Wooby."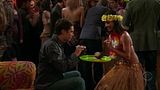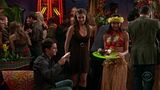 "Rules of Engagement"
airs currently on CBS.