Keith Robinson
(Joel, Lightspeed)
co-starred in the film "Fat Albert", where he portrayed one of "The Cosby Kids" come to life from the classic cartoon. Robinson portrays Bill, the cartoon character that was actually based on Bill Cosby himself. Cosby created the series and also wrote & produced the feature film. Keith's character is the smart one of the group, as he often figures out many of the film's story dilemmas. Keith appeared in most of the movie, alongside its star,
Saturday Night Live's
Kenan Thompson. Given his starring role, a full zip of Robinson's screencaps is available to download below.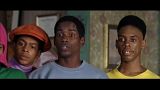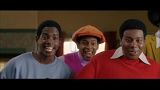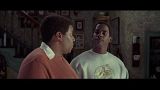 Click Here to Download All 30 Screencaps
"Fat Albert"
is available on DVD