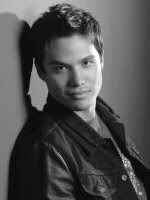 In one of two direct-to-video film sequels on the blog today, Michael Copon
(Lucas, Time Force)
stars in "Bring It On: In It to Win It," the fourth film in the cheerleading movie franchise. Copon plays the film's leading man, Penn, a male cheerleader, who becomes a love interest for his rival squad's captain, Carson (played by Ashley Benson). Like his PR character, Michael does get to wear a lot of blue for the film. As one of the stars, he appears throughout the movie. A full zip of his screencaps is available for download below the preview pics.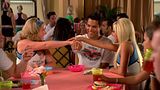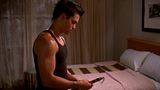 Click Here to Download All 58 Screencaps
"Bring It On: In It to Win It"
is available on DVD
Previous

Michael Copon

posts