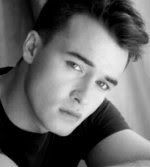 The beginning of "The Tribe's" second season saw the major loss of Amber, the tribe's leader. Played by Beth Allen
(Vella, Overdrive)
, Amber was thought dead in the observatory explosion, but in the sixth episode of the show's third season, she is found alive living with the Gaians, an Eco tribe who live in seclusion in the woods outside the city. Dwayne Cameron
(Tyzonn, Overdrive)
reprises his role as Bray, who is stunned to find his lost love is alive and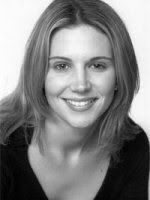 well but unwilling to even speak to him. He spends the episode trying to find a way to get her to explain what he did to make her fake her death and leave him. Amber reveals that she was seriously injured and disoriented after the explosion. She was led away from Eagle Mountain by her nemesis (and Bray's former flame) Ebony, who claimed she had a child with Bray and he no longer loved Amber. Now known as Eagle, Amber is the leader of the Gaians and has no intention of returning to the city, even to save the Mallrats from The Chosen. Given her extensive role, a full zip of Beth Allen's screencaps is available to download below. Series regular Antonia Prebble doesn't appear in this episode.
Dwayne Cameron


Beth Allen


Click Here to Download All 21 Beth Allen Screencaps
Series 3 of
"The Tribe"
is available on DVD (Non-US)
Previous
"The Tribe"
posts
Previous
Dwayne Cameron
posts
Previous
Beth Allen
posts