The year before he took on the role of a Power Ranger parent, Edward Laurence Albert
(Mr. Collins, Time Force)
starred in this low-budget independent film, which puts a different spin on the horror genre as the film is also a western. It tells the story of a group of people who are haunted by spirits at a stagecoach station and are killed one by one, apparently by ghosts. Albert stars as a U.S. Marshall who is transporting a prisoner, who becomes his biggest ally. Also appearing in a supporting role is former Ranger Roger Velasco
(Carlos, Turbo-Space)
. Velasco appears in several scenes of the film as a gunman also waiting at the stagecoach station. The two actors appear on-screen together for most of the film, until Velasco's character, Pedro Gonzalez, is killed by the "spirits." Full zips of both actors' screencaps from the film are available to download below.
Edward Laurence Albert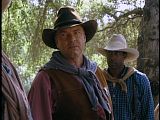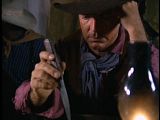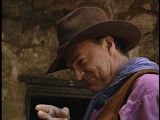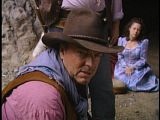 Roger Velasco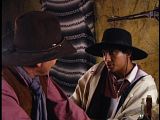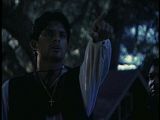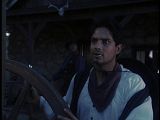 Click Here to Download All 44 Edward Laurence Albert Screencaps
Click Here to Download All 18 Roger Velasco Screencaps
"Stage Ghost"
is available on DVD
Previous
Edward Laurence Albert
posts
Previous
Roger Velasco
posts