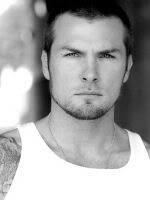 Power Rangers
voice actor Brad Hawkins
(voice of Trey, Zeo)
played a supporting role in this 2008 television movie. The film continues the story of the UK crime drama "Wire in the Blood," sending its main character, Dr. Tony Hill (Robson Green) to Texas, where a young soldier who served in Iraq is accused of murdering his wife and children due to post-traumatic stress disorder. Hawkins plays that young soldier, Darius Grady. Along the journey of his case, Dr. Hill begins to think that Darius might actually be innocent of the crimes, despite his confessions and their volatile past when Hill investigated the allegations that Darius had raped a teenaged girl when he was stationed in the UK, another act blamed on post-traumatic stress. Things get even more complicated when Darius attempts to commit suicide, haunted by his young daughter's last moments. A full zip of Brad Hawkins' screencaps is available to download below.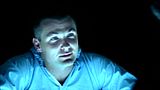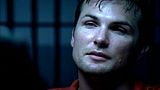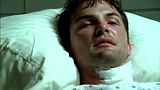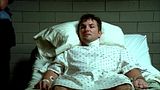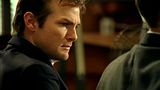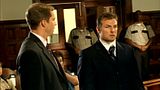 Click Here to Download All 25 Screencaps
"Wire in the Blood: Prayer of the Bone"
is available on DVD
Previous
Brad Hawkins
posts