Ron Roggé
(Captain Mitchell, Lightspeed)
appeared on the primetime drama "Las Vegas" during the series' third season. Roggé appears as Ray in the episode titled "All Quiet on the Montecito Front." Ray shows up for an interview with head honcho Ed Deline (series star James Caan) who is looking for someone to join the casino's surveillance team. Ed grills Ray on his experience and soon realizes that Ray is lying about his credentials just to get the job. Ed responds by punching Ray and tossing him out of his office, scaring many of the other candidates waiting in the hallway outside. Roggé appears in only one extended scene. Roggé previously appeared on "Las Vegas" in a small role during Season 1, presumably as a different character. He is the fourth PR alum featured on the blog for appearing on "Las Vegas."
Jessica Rey
,
Ilia Volok
and Rogge's Lightspeed Rescue co-star
Sean Cw Johnson
were previously posted.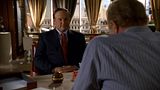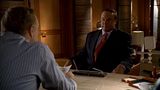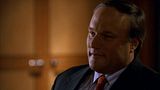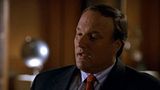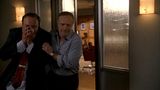 Season 3 of
"Las Vegas"
is available on DVD
Previous
Ron Roggé Television
posts