Zeo voice actor Alex Borstein
(voice of Queen Machina, Zeo)
made a brief guest appearance on the long-running comedy series "Frasier," during the show's tenth season. Borstein appeared in the episode "Farewell, Nervosa" as Evelyn, a health care supervisor who arrives to monitor the physical therapy sessions of Frasier's father, Martin Crane, who is under the care of his personal nurse (and daughter-in-law) Daphne. After she tells him to be on his best behavior for her evaluation, Martin is too upbeat about the therapy prompting Evelyn to believe Daphne is taking it too easy on him. Evelyn jumps in to show her how to really work his muscles, which brings Martin extreme pain. Borstein appears in one extended scene alongside series stars Jane Leeves & John Mahoney. She is the second PR alum featured on the blog for appearing on Frasier.
Gabrielle Fitzpatrick
was previously posted.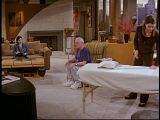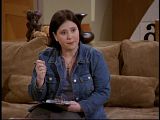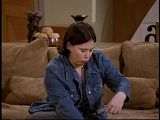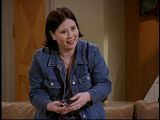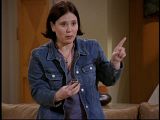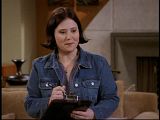 Season 10 of
"Frasier"
is available on DVD
Previous
Alex Borstein
posts