David de Lautour
(RJ, Jungle Fury)
continued his recurring role on "What I Like About You" in the third season episodes "Stupid Cupid" and "Nobody's Perfect." These two episodes were pivotal for his character Ben Sheffield, as they signaled the end of his romance with main character Holly Tyler (played by Amanda Bynes). It's time for Valentine's Day in "Stupid Cupid," but Holly's love for Ben seems to be waning in favor of her ex-boyfriend Vince. The previous episode ended with her calling Ben by Vince's name and she tries to make amends in this episode by giving Ben a gift to show her love, but it's too late. Ben knows her heart is elsewhere and the two break up. David appears in a few scenes of the episode. The following episode "Nobody's Perfect" picks up Holly & Ben's story from there, as Holly tries to maintain a friendship with Ben, since she's still his music manager. Holly wonders why Ben doesn't seem crushed by their break-up and urges him to let his feelings out. When he writes a song, calling her out as a liar who broke his heart, Holly feels even worse knowing he'll sing it in public, which could be good for his career but seriously embarrassing for her. In the end, Holly tells Ben to sing the song anyway, as she comes to terms with her guilt over their relationship ending.
Episode 3x15 - "Stupid Cupid"
Episode 3x16 - "Nobody's Perfect"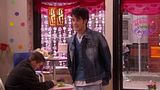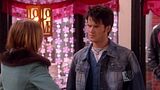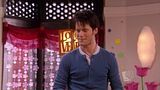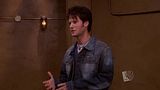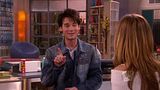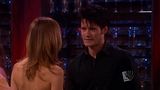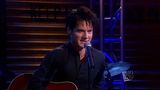 Previous
David de Lautour
posts