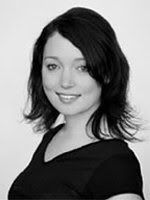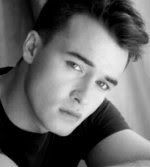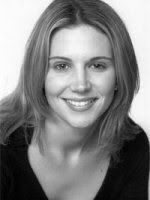 Episode #52 of "The Tribe" was the finale of the first series and found the Mallrats traveling to Eagle Mountain, hoping to find information on the cure for the virus that killed all of the adults of the world. They run into trouble but are rescued by Bray, played by Dwayne Cameron
(Tyzonn, Overdrive)
, who had been captured by the villainous Locos several episodes before. Bray doesn't come alone, though. He brings the meddlesome Ebony, the Locos' former leader, which angers Amber, played by Beth Allen
(Vella, Overdrive)
, who believes that Bray has betrayed her and gotten together with Ebony. Along the way, Amber is comforted by her best friend Trudy, played by Antonia Prebble
(Clare, Mystic Force)
, who told Bray how to find the tribe and Amber. In the end, the two sort out the misunderstanding and find themselves back in love on Eagle Mountain. Their romance would again be short-lived. In the first episode of Series 2, an explosion destroys the Eagle Mountain observatory and Amber is killed. Beth Allen doesn't appear in any new footage in that episode.
Dwayne Cameron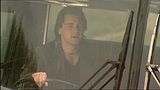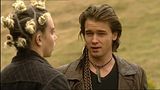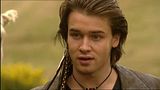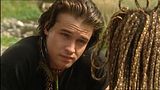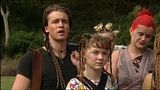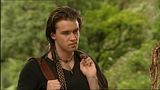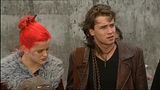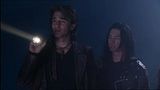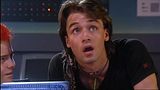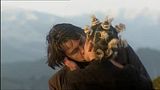 Antonia Prebble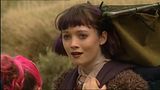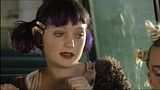 Beth Allen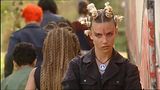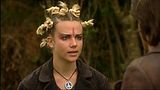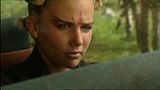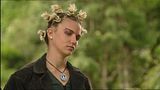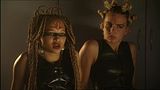 Season 1 of
"The Tribe"
is available on DVD (Non-US)
Previous
"The Tribe"
posts
Previous
Dwayne Cameron
posts
Previous
Antonia Prebble
posts
Previous

Beth Allen

posts
* Note -
For variety's sake, the next post from "The Tribe" will pick up during the show's third series/season, since Series 2 features only Dwayne Cameron & Antonia Prebble.