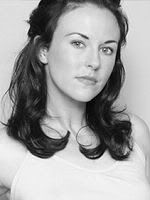 Michelle Langstone's
(Kat, SPD)
eighth appearance on "McLeod's Daughters" came in the twelfth episode of Season 6. She reprises her role as Fiona Webb in the episode "Second Best," which is a fitting title given her storyline. Fiona's impending marriage to Alex Ryan (series regular Aaron Jeffrey) has the two making serious plans about their wedding party. Alex asks his best friend Stevie to be his best man and she declines at first, to Fiona's delight since she's not a fan of their close friendship. But when she suggests to Alex that Fiona may not want to have such a male-oriented role, Alex talks her into taking Stevie on as her bridesmaid instead. While Fiona is visibly annoyed at the suggestion, she asks Stevie anyway and gets a new bridesmaid. Langstone appears in two scenes of this episode.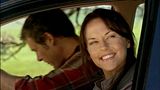 Season 6 of
"McLeod's Daughters"
is available on DVD
Previous
"McLeod's Daughters"
posts
Previous
Michelle Langstone
posts