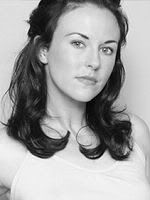 Michelle Langstone
(Kat Manx, SPD)
reprises her role as Fiona Webb on "McLeod's Daughters" in the sixth season episode "Second Chances." Fiona's mother Trudi arrives to help with Fiona's wedding planning to Alex Ryan (series regular Aaron Jeffrey). Trudi's presence has Fiona even more stressed given her recent diagnosis of being unable to ever have children, which she's been keeping a secret from everyone. When Alex comes to the McLeod daughters' rescue, shearing sheep at the last minute, Fiona is even more upset. After seeing a picture of Alex with his best pal Stevie (series star Simmone Mackinnon) laughing together during the sheep crisis, Fiona reaches her breaking point. Just as it appears she's ready to tell Alex her secret, she lies and tells him that she's pregnant instead. This has Alex delighted and Fiona living another lie. A full zip of Michelle Langstone's screencaps is available to download below.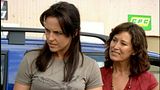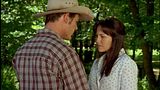 Click Here to Download All 21 Screencaps
Season 6 of
"McLeod's Daughters"
is available on DVD
Previous
"McLeod's Daughters"
posts
Previous
Michelle Langstone
posts